What Sets Massage Therapy Apart From Other Massage Types?
Massage therapy is offered at many clinics and other locations, but there is some confusion about just what sets it apart. This is because some massage providers focus on relaxation, others provide it as part of a spa experience, and still, others use it entirely as a medical treatment.
Here at Advanced Wellness Centre, our massage focus is on improving your health. While the experience of getting a massage is still generally enjoyable, we apply it in ways meant to treat specific conditions and achieve precise health goals.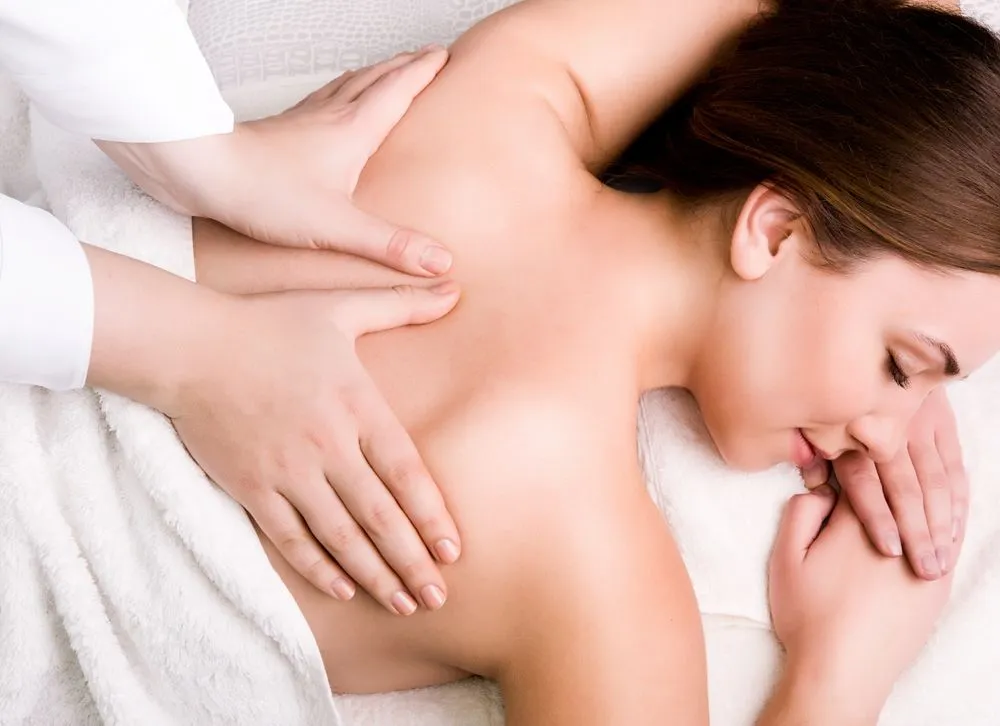 What is Massage Therapy?
Massage therapy is any type of massage with the purpose of improving a medical or mental condition. It has been done for thousands of years, though in modern times, there are countless variations. Some of today's massage techniques follow age-old formulas, while others rely on the most recent research and discoveries.
Benefits of Massage Therapy
One of the biggest benefits of this therapy is how fast it can provide pain relief. Since it loosens up the soft tissues, pain caused by tense, knotted muscles stops right away. It can also make other treatments, such as chiropractic bone manipulation, go more quickly and be more effective.
How Effective is Massage Therapy?
Studies examined by the National Institutes of Health show that the effectiveness of this therapy depends on the conditions being treated. It shines out for things like low back pain, neck pain, depression, and helping pre-term infants gain weight. Notably, massage therapy is not something that "completes" after a few sessions. Instead, ongoing treatment is needed in order to maintain effectiveness.
Because of this factor and others, massage is often used in combination with other therapies. Which others are chosen depends on the condition in question. Cancer therapy, for example, is typically heavy on strong conventional treatments, while back and neck pain tends to be treated by a chiropractor in Richmond, VA who will focus on non-drug, nonsurgical methods.
The weight given to the massage component of an individual treatment plan also depends on the goals of the patient. Some are highly interested in the fast knockdown of current pain, while others will want to focus more on long-term solutions like chiropractic care and will only add massage if there is a solid practical benefit for their exact condition.
Regardless of your specific goal for massage therapy, your journey starts with an initial consultation. Just give us a call here at Advanced Wellness Centre to get started. We'll be sure to integrate your goals and health conditions to devise the perfect treatment plan for you. Call (804) 673-9355, or schedule an appointment online!
Recommended Video:
Licensed Massage Therapist (LMT)

Chris is an experienced massage therapist, having worked in various corners of the industry after earning their Associates degree in Occupational Studies in Therapeutic Massage from Heritage College in Kansas City, MO in2007. They worked as a promoter's assistant while earning their degree, helping to put on various concerts. Chris moved back to Virginia in 2009and slowly became well-versed in multiple modalities and techniques such as trigger point therapy, deep tissue massage, sports massage, acupressure, oncology massage, lymph drainage among others. After spending 7 years working near Quantico, Chris shifted their career more towards sports massage and injury recovery working with military and athletes.

Chris' goal is to find the modalities and treatment plan to help each client and patient live better, and find alleviation from their ailments. Chris' free time is spent with their spouse, child, and animals, visiting cemeteries and museums, and going on road trips. An avid horror fan, Chris also loves to read, especially Stephen King. They also collect plants, bones, and insects.
---
The Science Behind Massage
"Massage is an ancient healing art and has been viewed as an important part of virtually every system of medicine developed."
From its early Asian roots to Hippocrates' writings, massage was referred to as a tool for promotion of well- being and for treating various conditions. Health experts estimate that between 60 and 90% of all disease is stress related. Stress is a main contributor to rapid aging. The prestigious Mayo Clinic published an article titled "Massage: Get in Touch With Its Many Health Benefits". Stress relief, managing anxiety and depression, pain, stiffness, blood pressure control, sports related injuries, boosting immunity, cancer treatment and infant growth were among the many benefits cited. These are the primary reasons that American adults make more than 100 million visits to massage therapists annually.
Besides pervasive mental stress, repetitive postural stress is also epidemic with huge numbers of people tied to desks, sitting for toxic periods of time, slumping over computers causing a myriad of physical problems.
"Hands down", Massage therapy is one of the best things you can do for your health. Although there are many different types of massage the common denominator involves relaxing muscles and increasing blood flow and oxygen to tissues. Less quantifiable, but potentially as valuable are the energetic changes that occur with human touch and intention.
This healing art, while ancient in roots, continues to be one of the most effective, safe and natural ways to treat mental and physical ailments.
Conditions helped by Massage
Most common complaints prompting people to start massage include:
For more information about how our massage therapy service can help you alleviate pain in Richmond, VA, call (804) 673-9355,or schedule an appointment online.
---
Massage Testimonials
"Annie Lively is the BEST massage therapist in Richmond. Recovering from Achilles surgery gave me the time to be with many therapists in the Richmond area and she is by far the best one. As an athlete, it is very important to be around a therapist such as Annie. She has been great in helping me get on my way back to playing professional basketball in Europe." - Bradford B.
"I am a dance teacher, and have been teaching 31 years. I have been all over to lots of massage therapists and have never been more pleased than with Miranda Hale and my progress at Advanced Wellness Centre. I don't even have to tell Ms. Hale what is hurting or what is bothering me and my body. She says she can look at how I walk in and tell my issues. I am not taking any pain medication since I began seeing her, and I leave the Centre SO happy and energized." - Linda B.
"I had a wonderful experience. My body is my temple and I truly felt polished and renewed after my massage. I will be returning very soon. Many thanks." - Zuhra A.
"I have nothing but enthusiastic praise for Wellness Center. I have had PT, Chiropractic, massage and various treatments over the years for stiff neck, back pain, and headaches and what I love about this place is the way they use such a holistic approach. Andy is positively gifted!! All of the massage therapists are incredible. Also I like the vibe of the place – medical/competent but mindful of the need for a patient to have a positive relaxing environment." - Anonymous
"The Center is very welcoming and organized! The atmosphere creates a sense of trust. My massage therapist was knowledgeable and perceptive to my needs. He suggested several things that we could work on in the future that were consistent with what I know about my body. I will return again!!" - Anonymous
"I had the BEST massage at the AWC the other day. The massage therapist really seems to know the body and where all the knots are at! I have never had such a great deep tissue massage." - Anonymous
"My Advanced Wellness Centre massage therapist is the best massager I've ever had. She was able to be comfortable digging deep safely and to discover the crux areas. She took a few minutes getting comfortable and then found the areas to work and spent enough time working the problem to make it worthwhile." - Anonymous
"15 minute regional massages are not enough, I'm booking a two-hour session! I feel much looser and my massage therapist has a great healing touch!" -Sidney T.